Social gatherings & events
David Silverberg Collection - Opening Reception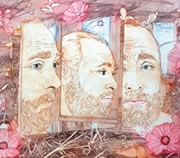 Join us Tuesday May 22, 2012 from 5:00 pm - 6:00 pm in the Quiet Reading Room of the Library.
Internationally acclaimed artist David Silverberg has generously donated his lifetime collection of fine art books to Acadia University. Please join us for a wine-and-cheese reception as we celebrate and explore this unique gift. All APLA delegates welcome!
Opening Reception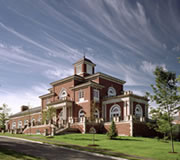 Join us Tuesday May 22, 2012 from 7:30 pm - 9:30 pm in the beautiful Garden Room of the K.C. Irving Centre for our Opening Reception. There will be exquisite hors d'oeuvres, a host bar, and live music from our own Lou Duggan and his jazz duo! Reconnect with friends, admire Robert Stern's magnificent building, and—weather permitting—stroll through the magnificent 6-acre botanical gardens.
Merit Award Banquet and Dance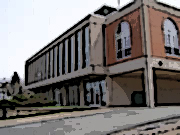 On Wednesday May 23, 2012 starting at 6:00 pm savour the fine food and the stunning view at Acadia's dining hall during the Merit Award banquet and dance. We'll start with a cocktail reception with hors d'oeuvres and a host bar sponsored by Eureka.cc , and then celebrate the Merit Award winner before dinner. Faculty favourite cover band gin+sonic will keep us dancing until midnight.
Desk Set - Private viewing May 24th, 8:00pm - 9:45pm @ Al Whittle Theatre (450 Main Street, Wolfville, NS)
Classic librarian movie at Wolfville's historic Al Whittle cinema. Katharine Hepburn plays a librarian at a broadcasting network's reference library, and Spencer Tracy plays the inventor of a computer that Hepburn and the other library staff fear is going to replace them. Free popcorn and cash bar from 7:30 until 8:00! Just a block down the main street from Acadia. http://alwhittletheatre.ca/index.php
For your listening pleasure...