Directions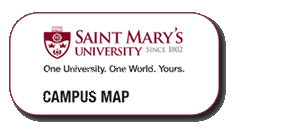 General Driving Directions to the Lord Nelson
http://www.lordnelsonhotel.ca/page.php?page=26
From Stanfield International Airport to the Lord Nelson Hotel
Cab - many available (could cost upward of $60)
MetroTransit - schedule
1) Take the MetroX #320 (Downtown Halifax via Bridge Terminal)
2) At the Dartmouth Bridge Terminal, change to the #10 (Dalhousie) or the #1 (Spring Garden Road)
3) Get off on Spring Garden Road before South Park St. (ring the bell after you pass Dresden Row)
4) Hang a right on South Park St. and the Lord Nelson Hotel will immediately be visible

Alternatively, you could stay on the #320 until Duke and Albermarle St., and walk to the hotel (Duke, Brunswick, Sackville, South Park)
 From Lord Nelson Hotel to Saint Mary's (Sobey Building)
1515 South Park St. to 903 Robie St.:
1)      Travel south on South Park St., about 6 blocks (You'll cross Spring Garden Road almost immediately, then keep going;)
2)      Turn Right on Inglis St. (go 2 blocks)
3)      Turn left on to Robie St.
4)      (if you need to park) Turn into first driveway on left after turning onto Robie -  this brings you into the Science Parking Lot.
5)      Continue south on Robie St. (on foot), to the second driveway that enters the campus from Robie St.
6)      Standing in the driveway, you will see a turning circle to your right, in front of the main doors of the Sobey Building. Enter here!

 From the Lord Nelson to the Wooden Monkey
1515 South Park St. to 1707 Grafton St. (parking can be difficult to find so we recommend walking from the hotel)
Walking (about 10 minutes)
1) Exit the hotel and walk to Spring Garden Rd.
2) Turn left and walk along on Spring Garden Rd. until Grafton St.
3) Turn left and walk along Grafton St. until you've reached the Wooden Monkey (Prince St.)
Driving (5 minute drive, 5-10 minute search for parking)
1) Exit the hotel and drive up South Park St. until Sackville St.
2) Turn right and drive along Sackville St. until you reach Grafton St.
3) Turn left and drive along Grafton until you've reached the Wooden Monkey (Prince St.)
Recommendation:  If you see any available parking along Grafton between Sackville and Prince take it